8 Important Types of Keywords in SEO & PPC (With Examples)
Wondering what type of keywords you must be using to boost your SEO and optimize your PPC campaigns? I have shared different types of keywords in PPC and SEO that you should use on your web pages, blog posts, and pay-per-click ad campaigns.
If you are in digital marketing, you probably know the importance of keywords in search engine optimization (SEO). Whether you want to optimize the ranking of a web page or a blog post, researching the right keywords and executing them properly is one of the most important aspects of it.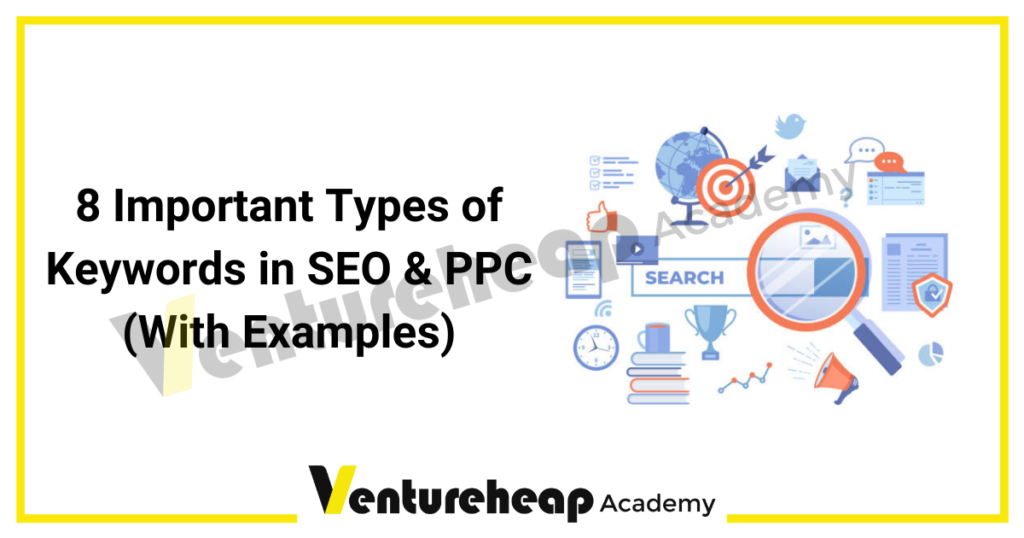 On the other hand, when it comes to running paid campaigns using Google Ads, you need to use the keywords that can make your ad display to only your potential audience. Inefficient use of keywords can result in wastage of budget. 
But before doing keyword research and organization, let's understand what are the different types of keywords in SEO and pay-per-click (PPC) advertising. 
Types of Keywords in SEO & Google Ads
Commercial Keywords
If you want to use the right keywords for PPC campaigns, then you must know about commercial keywords. These keywords are used by most businesses looking to promote their services or products through Google Ads. 

For instance, if you are offering a web development course, then 'web development' should not be your keyword for PPC. It is a generic query by users who might want to know what is web development or related things. You should rather go for keywords like 'web development course', 'website development course in india', or 'web development online course', etc. 
Transactional Keywords
Transactions keywords are meant for both SEO and PPC. These keywords show the intent of users to buy something. For example, if you have a fashion website, you can use keywords like 'buy polo tshirts', 'buy reebok sneakers for men', etc. 

The transactional keywords help you to reach the users who are actually looking to purchase your products. Sometimes, these types of keywords can be more specific, like 'roadster printed shirt for men'. 
Informational Keywords
Informational keywords are searched by users to find some information. They might not be looking to purchase something. If you are running paid campaigns for conversion, you would want to avoid these keywords. However, these can be great for driving traffic through blog posts or articles. 

The examples of information keywords can be 'top 10 web development courses', 'best sneakers for men 2021', 'how to download youtube video', etc. 
Navigational Keywords
When the user is searching for a product or service from a specific brand or website, they search with the queries, like 'nike running shoes', 'ventureheap digital marketing course', 'samsung mobile 5g', etc. 

People use such queries to find the exact thing they want from a specific brand or business. You can go with such keywords for both SEO and PPC. 
Customer-defining Keywords
The search queries or phrases that define the identity of specific customers or audiences are called customer-defining keywords. For example, if a man is looking to buy running shoes for himself, he searches for the phrases like 'running shoes for men', 'men sports shoes', etc. 

Let's understand it with another example. If a fresher is looking to learn digital marketing, then usually his searches on Google are 'digital marketing course for beginners', 'basic digital marketing course', etc. Here the user is defining himself. 
Branded Keywords
Branded keywords are those where the user searches a query with a brand name or product. For instance, if someone is looking to learn SEO from HubSpot, they will search things like hubspot seo course, hubspot seo training, etc. Users can also search with product name, product type, descriptive feature etc. 
Competitor Keywords
If you want to show your ads and reach the audience of your competitors, then the competitor keywords are the go-to option for you. For instance, if Nike wants to target the competitors of Reebok, they can use keywords like 'reebok running shoes' for their own running shoes ads. These keywords are usually used for PPC only. 
Geo-Targeted Keywords
Geo-targeted keywords are those which specify a location in the search query. These are mostly the local keywords used for both SEO and PPC. For instance, if you have a local business or serving in a specific area, you can use geo-targeted keywords like, 'web development company in delhi', 'taxi service in Jaipur, etc.
Wrapping Up
The potential of keywords can't be ignored whether it is for search engine optimization (SEO) or pay-per-click (PPC) advertising. If you understand the value and use of the right keywords, you can significantly optimize your traffic, ad clicks, and conversion rate on your website. 
Have any doubts related to the different types of keywords in PPC and SEO? Write in the comments. 
Ashwdeep Singh, is a Founder & Chief Mentor of the Ventureheap Academy having 10+ years of experience in the Digital Marketing domain. His core area of practice is Search Algorithms which has given him an edge in analytical thinking with a unique perspective. He has worked as a digital marketing consultant with 300+ brands across 19 countries. He has a rich experience of writing in different areas related to marketing, technology & businesses.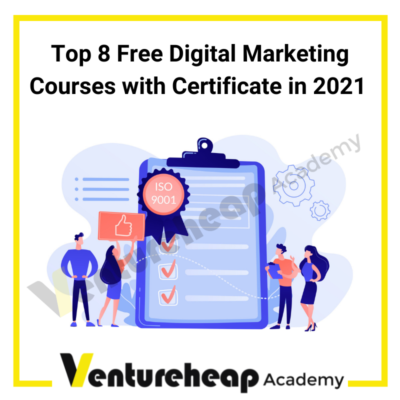 Looking for free digital marketing courses with certificate? We have covered the…