Want to do PPC training in Jaipur?
Want to do PPC training in Jaipur? We are here to help you out. We, at VentureHeap academy, provide the best PPC training to people who want to learn the art of PPC advertising.
We are here to help you out. We, at VentureHeap academy, provide the best PPC training to people who want to learn the art of PPC advertising.
PPC Advertising: A Great Way of Marketing
Running Google ads on the web is a great way to reach out to millions of people worldwide. This is what PPC is all about. Here we will discuss what PPC is and how it works? We will also let you know why doing a PPC course in Jaipur is a good idea for your future.
What is PPC and How is it different from SEO?
PPC (Pay-per-Click) is a form of digital advertising. It can be defined as a model of digital marketing where the advertisers pay a small fee every time someone clicks on their ad. It is actually a way to purchase the clicks or visits for a website instead of depending on organic traffic. These ads are keyword-centric, meaning they are created after doing extensive research on what the target audience is searching for.
Now you must be thinking what is the difference between PPC and SEO? Read further to know the difference.
SEO vs. PPC
SEO (Search Engine Optimization) is a process used to increase the website ranking in SERPs. In this, different SEO techniques are used to attract organic traffic to the site. On the other hand, PPC is a service people use to increase the traffic of their website by running the paid ads on the web. So, it is like buying paid visitors without paying much attention to organic traffic.
Another difference between both services is that SEO is a time-taking process and PPC gives results within a short period. If the SEO of any website is good, then it can rank on the first page of result pages. While in PPC, if one pays a high amount for clicks (also known as CPC- higher cost per click), he can run ads on the first page.
Costing
A noteworthy difference between PPC and SEO is that the traffic derived through SEO is free of cost. On the other hand, the traffic derived through PPC is not free. As the name suggests, for PPC - one needs to pay per click. This is why we may read terms like paid search engine listings and organic search engine listings. Although with SEO, the traffic generated is free but it requires a lot of hard work and time to do SEO and generate traffic from search engines. It requires a greatly optimized and high-quality site to rank on the first result page.  If a website is optimized well and manages to rank higher, then organic traffic continues to generate. While in the case of PPC advertising, one can get more clicks but it will also cost more. The charges for SEO are indirect. One doesn't need to pay for a website to rank higher in SERPs. But if he doesn't do the SEO himself, he needs to pay for the SEO services The charges for PPC are direct. One needs to pay whenever anyone clicks on their ad. Google keyword tool can be used to calculate the cost.
Need as per the situation:
It can be difficult for new ventures to get started with SEO. In this situation, paid marketing can help initially and provide the right track for SEO. 
Start-ups and small businesses can choose PPC initially to get the clicks. It is because SEO takes a lot of time to rank any website on top of the search results. First, one needs to go for PPC advertising and after that SEO can help maintain those visitors. If the website is optimized well, then it can retain those visitors who visited through PPC advertising. It will also help in generating new organic traffic. And once a website starts getting organic traffic and maintains it well, one may not need to pay for PPC services to buy the clicks.
Bottom line
 So, the bottom line is that a person can first choose PPC advertising and then go for SEO for new ventures. Also, one may stick to PPC services if one gets high profits from the products or services. One may choose only SEO if the budget is limited to spend on the ads. On the other hand, using both PPC and SEO gives faster results and can be very beneficial for a business. 
Both SEO and PPC come under the umbrella of SEM (Search Engine Marketing). SEM is a part of the digital marketing campaign for any business. So both SEO and PPC are used as parts of the overall Digital marketing Campaign. 
Now you must be clear about the difference between SEO and PPC. Let's move further and know about the major PPC platform that is Google Ads. 
Get in Touch for Admission
Google Ads: A Powerful Online Advertising Platform
An important part of the PPC Course in Jaipur is to teach the students the widely used PPC platform. The most commonly used ad platform is Google Ads (formally known as Google AdWords). Launched in 2000, Google Ads makes it easier to advertise online for everyone right from small businesses and start-ups to the big names of the corporate world.
Google Ads lets the advertisers promote their services on the web with the help of paid advertisements. It is useful in the development, growth, and expanding the reach of any business. In short, it is very useful for attracting new customers.
Google Ads campaigns can be created just like social media advertisements. The users are free to set their campaign type, budget, language(s), location(s), target audience, and a lot more.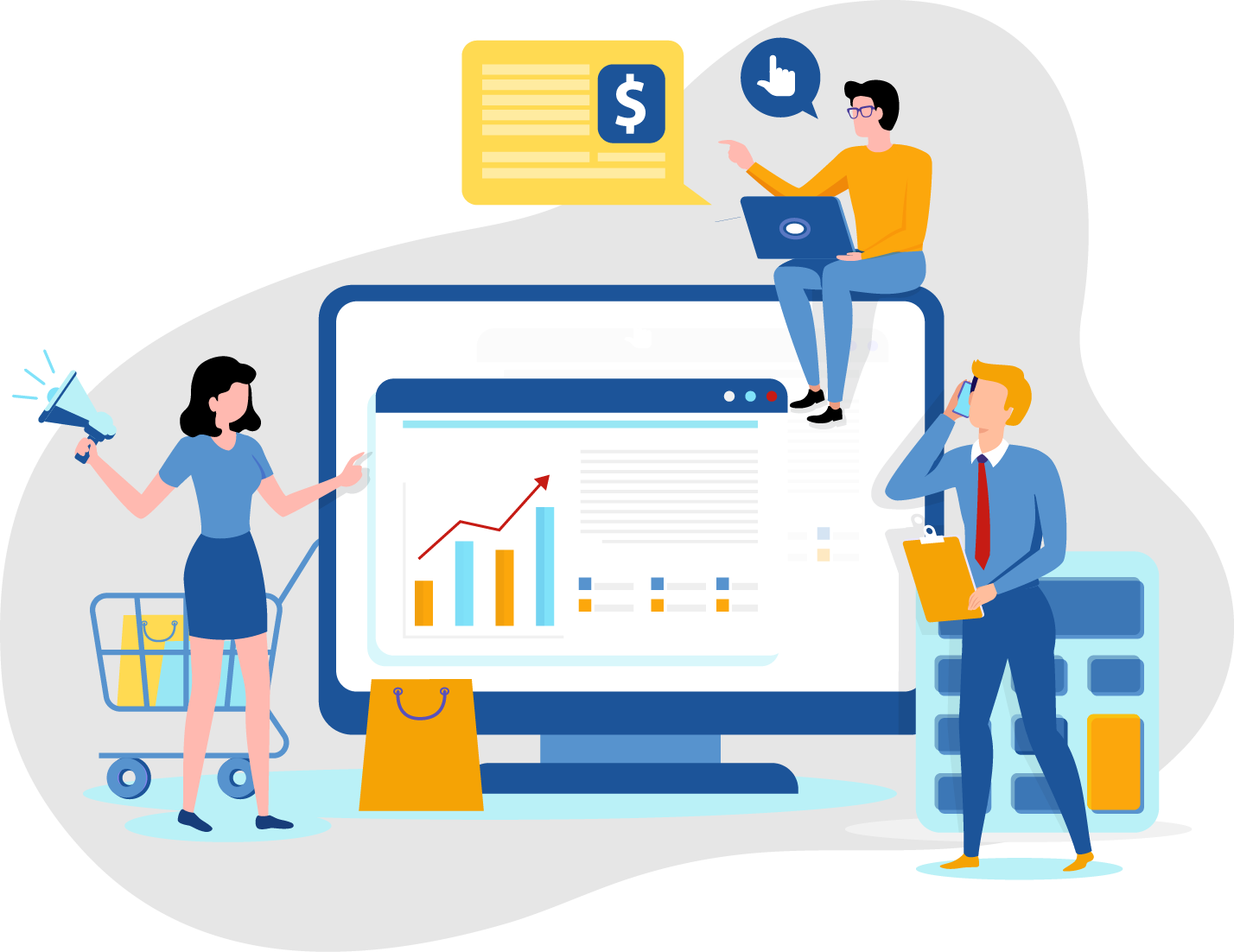 What are the Benefits of Doing PPC Training?
If you enrol yourself in PPC Training in Jaipur, you can help your future clients in many ways. Let's have a look at that:
After you take Google Ads Training in Jaipur, you will become a Google Ads expert. You will be able to create relevant ads for a client's website. If you know the target audience, you can run the ads for the relevant people by using the correct keywords. You will have an idea about what people usually search for that particular service or product. This way, when any user search matches the keyword, the ad is displayed on the results page. When the user clicks on the ad, he is redirected to the website of the advertiser.
This way, people won't be bombarded with ads in which they are not interested. At the same time, your prospective client (the advertiser) won't be charged to run their ads for the wrong audience. You can use PPC advertising to achieve goals like generating leads, improving sales and boosting brand awareness.
PPC tactics enable the advertisers to display their products to the customers at the very same moment that they are searching for them. For example, if the product to be sold is a dress and it is red in colour, it is targeted with the keyword "red dress", and it is displayed as soon as someone searches the web for any red dress.
A great benefit of PPC advertising is that the advertisers have to pay for the clicks that the ad generates and not the views. In this way, they are not charged any extra amount and the service won't be too expensive for them.
Another benefit for the advertisers is that they can set their budget. It is as easy as setting a monthly limit of expenses. In this way, they are not charged more than the set budget. Google Ads provides different bidding options so advertisers can set their PPC rates easily.
The advertisers can also know the performance of their ads and campaigns with the help of Google Ads. They can make any changes to the existing campaigns by using the free tools provided by Google Ads.
What will You Learn in the PPC Course in Jaipur?
You will learn a variety of PPC advertising tactics in this Google ads training in our institute- The VentureHeap Academy. Have a look at the topics covered in this course:
Introduction to Paid Advertising
What is Paid advertising
Benefits of Paid advertising
Business objectives in paid ads
Branding Campaign
Direct marketing campaign
Paid advertising channels
Paid Bidding Strategies
Premium Ad Networks
Introduction to Google Ads
Overview of Google Ads
Account Setup
Billing Methods
Old Version vs. New version
Google Ads Interface Tour
Basic Google ads Terminology
Recent updates in Google Ads
Account structure in Google Ads
Account Limits
Types of Campaigns
Defining the objective of the campaign
Location Targeting
Language Settings
Google Partners
Bidding Strategies
Defining the Budget
Ad Scheduling
Ad delivery and Ad Rotation
AdGroups and Keywords Setup
What is Ad Group?
How to set up Ad Groups
Keyword Research
Keyword Match Types
Broad Match
Broad Match Modifier
Phrase Match
Exact Match
Negative Match
Keyword Planner Tool
Creating a Plan with Estimations
Adding Keywords to Ad Groups
Ad Formats and Guidelines
Types of Ads
Expanded Ad Format
Responsive Ad Format
Call Only Ad
Structure of Ad
Elements of Effective Ads
Writing the Ad Copy
Final URL of Ad
URL Options
Mobile URL Option
Best and Worst Ads Examples
Google Ads Guidelines
Copyrights & Trademark Guidelines
What is Remarketing
How to build audience list
Types of Remarketing Audience
Website audience
App Audience
Customer List
Custom Remarketing List
Create a Remarketing Campaign
Remarketing Ads
Conversion Tracking
Common troubleshooting issues.
Measuring Results of Campaign
What are Shopping ads
Shopping Campaign Setup
Google Merchant Centre
Datafeed Setup
Types of Datafeed
Datafeed Properties
Adgroups and Product groups
Bidding strategies
Reporting and Analysis
Opportunities Tool
Account Access Levels
Change History Tool
PPC Manager Account (My Client Center)
Google Ads Editor
Google Scripts
Business Manager
Account Linking
Google Ads Auction and Bidding
What is Ads Auction
What is Ad Rank
What is Quality Score
How to improve Quality Score
Improving Ad Relevance
Improving Landing Page Experience
Improving the CTR
What is Actual CPC?
How QS affects the Cost?
Types of CPC's
Bidding Strategies
Auction Insights Tool
Sitelinks Extension
Callout Extension
Structured Snippet
CallExtension
Message Extension
Location Extension
Affiliate Location Extension
Price & Promotion Extension
App Extension
Automated Extensions
What is Conversion
Types of Conversions
Website Conversion
App Conversion
Call Conversion
Offline Conversions
Implementation Conversion Tracking
Practical Case Study
Analyzing Conversion Reports
ROI Calculation
Campaign Reports Analysis
Key Performance Indicators (KPIs)
Different Levels of Data Analysis
Segmenting Data
Filtering Data
Column Customization
Search Terms Report
Auction Insights Report
Keyword Reports
Automated Rules
Dimensions Report
What is Display Ads
Objectives of Display Campaign
Bidding Strategies
Budget Settings
Audience Targeting Methods
Demographic Targeting
Content-based Targeting
Automated Targeting
Types of Ad Formats
Creating Custom Ads
Conversion Tracking
Gmail Ads
Creating a Gmail Ads Campaign
Video Marketing with YouTube
Why video marketing?
Setting a Video Campaign
The objective of Video marketing
Instream Ads
Discovery Ads
YouTube Targeting options
Bidding Types
Type of YouTube Ads
Creating a YouTube Ad
Remarketing Lists on YouTube
Reporting and Analysis
Mobile Marketing Campaign 
Why Mobile marketing
Types of Mobile marketing campaigns
Creating Universal app campaign
Bidding Strategies
Location & Budget settings
Ad Formats
Conversion Tracking
Reports
Apart from teaching these topics, we make sure that our students understand all the concepts thoroughly. At the end of this course, you will understand the working of Google Ads. It will help you greatly in making a successful career.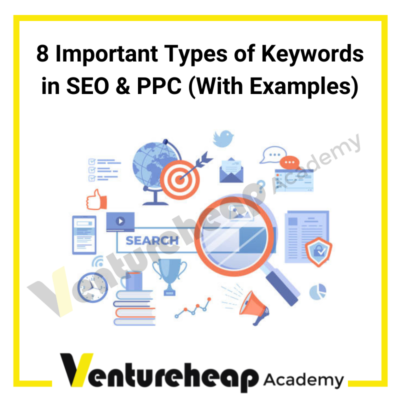 Wondering what type of keywords you must be using to boost your SEO and optimize your PPC campaigns? I have…