Are you looking for Best Social Media Course in Jaipur?
VentureHeap Academy's Social Media Course is a great way to level up your skills. If you want to learn social media marketing then you are at the right place already. Have a look to know more about it:
What is Social Media Marketing?
"Social Media Marketing is a way to promote any products, services or brands among the audience who are using different social media platforms. It is a digital marketing channel that is used to spread brand awareness,  increase website traffic & sales."
What do you do in your free time? Checking your social media accounts, right? Most people do that. We use Facebook, Instagram, YouTube, LinkedIn and many more sites to stay connected with our friends & family and to entertain ourselves in our leisure time.
Nowadays when most people are using social media, isn't it a great idea to use these social media platforms to promote a business or personal brand? This is what social media marketing is all about - drawing the attention of people via these platforms and turning something/someone into a brand.
Enrol yourself in VentureHeap Academy - the Best Social Media Training Institute in Jaipur to master all the social media techniques and make a nice career after that.
Who Can Join Social Media Course in Jaipur?
Anyone who has a flair for using social media platforms can turn this habit into a nice high paid career.
What Will You Learn In This Social Media Training In Jaipur?
You will learn a variety of things in this course like expanding the reach of any business, promoting it by boosting brand awareness with the help of the most loved social media platforms like Facebook, YouTube, and Instagram etc.
You will get to learn all the prominent social media marketing tactics in this course. Have a look at what we teach in this social media course in Jaipur:


Introduction To Social Media
Difference between SMO & SMM
History & Statistics of Social Media
Building Social Media Strategy
Case Studies of Big Brands
Impact of Social Media on SEO
Facebook Account Setup
Personal Account Properties
Facebook Business Page Setup
Competition Analysis
How to Increase Facebook Fans?
Page Management Options
Types of Posts And Statistics
Important Metrics
Facebook Business Manager
Community Building with Facebook Groups
What is Facebook Advertising?
Objectives of Facebook Ads
Likes & Engagements Campaign
Clicks & Conversions Campaign
Ad Sets & Audience
Advanced Audience Targeting
Bidding & Budget Settings
Designing Fb Ads
Conversion Tracking
Remarketing Audience
Remarketing Campaign
Reports Management
Facebook Business Manager
Advanced Facebook Settings
What is Twitter?
Create a Twitter Profile
Profile Settings
Twitter Graphics Design
Types of Post
Posting Strategy for Twitter
How to use Hashtags?
Trending Hashtags
Engagement Metrics & Twitter Analytics
Twitter Ads
Objectives in Twitter Ads
Selecting Target Audience
Creating Ads
Budget & Bid Settings
Conversion Tracking
Remarketing Strategy
Reports Analysis
What is Video Marketing?
Statistics of Video Marketing
Creating a Youtube Channel
Customizing the Youtube Channel
Create a Video Marketing Strategy
Viral Video Examples
Types Of Video Posts
How To Create Youtube Videos?
How To Rank Youtube Videos On Top?
Custom Settings in Videos
Youtube Engagement Metrics
Increasing Subscribers
End Screens & Cards
How To Use Playlists?
Understanding Copyrights and Spam
Youtube Creator Studio
In-depth Statistics Analysis
Youtube Tools & Plugins
What is Linkedin?
Benefits of LinkedIn Network
Creating a LinkedIn Profile
Optimizing LinkedIn Profile
Skills and Endorsements
Recommendations in LinkedIn
Creating New Connections
Posting Content
LinkedIn Groups
Finding Jobs in LinkedIn
Creating a LinkedIn Company Page
Customization of Page
Posting in LinkedIn Page
Advertising in LinkedIn
Types of Ad Campaign
Targeting Options
Bidding & Budget
Reports Analysis
What is Instagram?
Instagram Statistics
How do Brands Use Instagram?
Popular Instagram Topics
Creating an Instagram Account
Tour of Instagram App
Content Strategy for Instagram
Types of Content
Post Designing
How to use Stories?
How to use Hashtags?
Engagement Metrics
What is IG Tv?
How To Use IG Tv?
Instagram Ads
Objectives Of Instagram Ads
Reports & Analysis
Introduction to Quora
Benefits of Quora Marketing
Creating Personal Quora Account
Profile Setup Guidelines
Quora Account Policies
Following Topics
Follow & Connect with Contacts
Writing Answers on Quora
How to Engage with Users
Quora Engagement Metrics
Quora Analytics
Creating Quora Business Page
Answering Questions as a Business
Quora Advertising
Types of Quora Campaigns
Reports & Analysis
Social Media Management Tools
How to Automate Social Media
Benefits of Automation
Top Social Media Tools
How to use Buffer App
How to use Hootsuite?
Image Editing Tools
Reporting Tools
So, want to become a Social Media Marketer? Learn these social media marketing techniques and grow any business with your skills.
Get in Touch for Admission
Career Opportunities After doing SMM Training in Jaipur
If you become a social media marketing expert, you will have a variety of career options in front of you. Let's have a look at these options:
Taking social media training from our academy is a great way to improve the skills especially for digital marketers. After doing the course you can successfully run a social media campaign for any business. This will help you build a nice career in this field.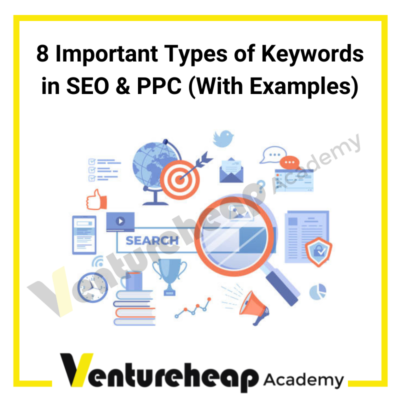 Wondering what type of keywords you must be using to boost your SEO and optimize your PPC campaigns? I have…