Top 10 Digital Marketing Interview Questions and Answers
Are you preparing for your upcoming digital marketing interview but nervous about how to crack it? We are here to calm your nervousness and help you prepare the best for it. 
Digital marketing is surely the most popular career option today. You can start good, grow with time and experience, and make a bright future. There are several digital marketing companies, startups, IT firms, etc., that hire digital marketing professionals.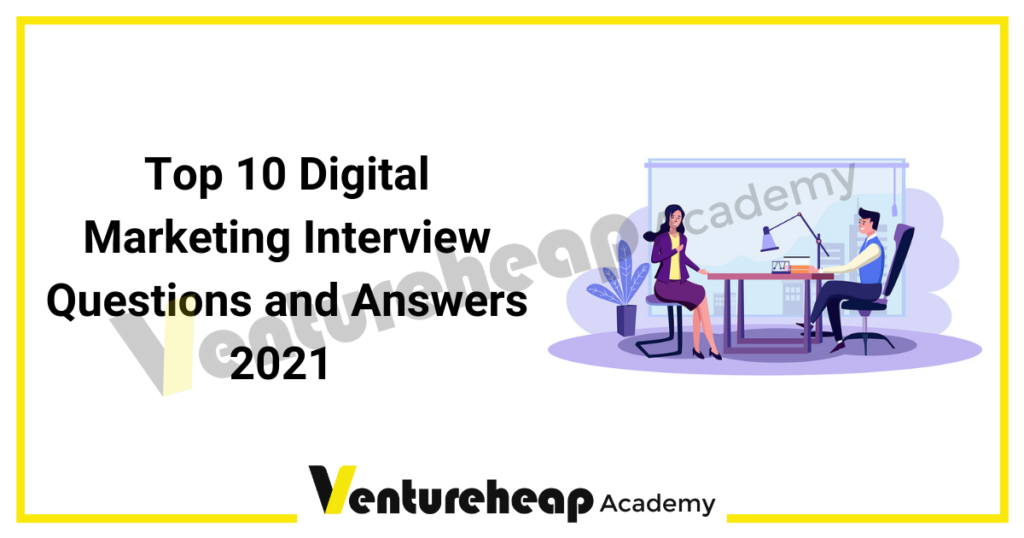 If you have applied for a digital marketing job, an interview makes the difference between your selection and rejection. Below, we have shared the top digital marketing interview questions for 1-year experience, entry-level, as well as for candidates with several years of experience. These will help you to strengthen your preparation and ace the interview. 
Questions Asked in Digital Marketing Interview
What is digital marketing? Why do you want to pursue a career in it?
You must know exactly what digital marketing is and answer it in easy and simple terms. The interviewer is looking to check your knowledge and not your power of remembering definitions.

This can be answered like, "it is the process of promoting a business or selling services/products digitally and doing online activities to find customers." You can also add terms like SEO, social media, email marketing, etc. 

Regarding the reason behind choosing it for your career, you have to answer it honestly and with your own perception. You can say it is a growing field, the challenges you want to solve, etc. 
Why do more businesses now prefer digital marketing over traditional marketing?
Be concise and clear about the benefits of digital marketing over traditional marketing. You can mention the following points in your answer:

Cost-effective
More reach
Analysis and tracking of reach, leads, performance, etc. 
Better ROI
Easy communication with customers
Branding
Precise targeting
More engagement
What do you know about SEO?
Here, explain search engine optimization in simple terms, like, "it is the process of optimizing a website for Google and other search engines." Furthermore, you should talk about exactly what to optimize, like content, structure, web pages, blogs, and the strategies used. 

As you answer this question and use certain terms, you can be asked questions about those terms. For instance, if you mention backlinks for SEO, then there can be a question like what are backlinks. So, have knowledge about the terms you use. 
Why keywords are so important in SEO?
Keywords play a significant role in SEO. You must justify your points in the answers. Basically, the importance of keywords is to make a website appear in search engines for certain queries relevant to the website. 
Where should the keywords be used to optimize website ranking?
You must use the keywords in the meta titles, meta descriptions, web page content, headings, URLs, image alt tags, etc. You can also expect a question about the keyword density on a web page or blog post. 
Explain the difference between on-page and off-page SEO?
Be prepared for this question because it is one of the most asked digital marketing questions. You must answer it a bit thoroughly with examples to show that you actually understand the difference between on-page SEO and off-page SEO. 

In on-page SEO, you work on your website to optimize its ranking. The on-page activities include improving site structure, internal linking, loading speed, keyword use, meta tags and description, etc. 

On the other hand, off-page SEO is about activities done on other websites or blogs for improving your website ranking. These activities include creating quality backlinks, guest blogging, directory listing, etc. 
Tell us about the most useful digital marketing tools.
If you are a fresher, you should know about at least some basic digital marketing tools, like Google Keyword Planner, Google Analytics, Google Search Console, etc. 

For an experienced digital marketing profile, you must also know some advanced tools, like SEMrush, Ubersuggest, Ahrefs, Hootsuite, Mailchimp, WordPress, PageSpeed Insights, and more. 

During your answers, you can also be asked about the purpose of these tools. So, prepare yourself accordingly. 
What do you know about PPC advertising?
For digital marketing questions for freshers, you must know the basic part of PPC, like what it is and how it works. For experienced digital marketers, knowledge of several aspects of PPC is necessary. You can be asked about the steps to be taken for effective PPC campaigns, and various terms under the topic. 

So, basically, PPC or pay per click is a part of digital marketing where you run advertisements for your website and pay some amount for every click on the ad. 
Differentiate between Google Ads and Google AdSense.
This is one of the most common digital marketing interview questions for freshers and experienced candidates. 
Google Ads is used to promote a website and its services on Google Search and partner websites. Whereas, Google AdSense is the tool that helps bloggers and website owners to show Google Ads on their platform and earn revenue for impressions and clicks. 
How useful is AMP in digital marketing?
This question is generally asked to experienced candidates only. Google AMP or the accelerated mobile pages is a framework that is used on websites to enable faster user experience by accelerating page loading speed, especially for mobile devices. It plays a big role in improving SEO and bringing in more traffic. 
Wrapping Up
I hope these digital marketing interview questions and answers help you prepare for your next interview round. If you work hard and answer the questions correctly with confidence, you will surely be selected. For more information and knowledge, you should check out our other blog posts. 
Ashwdeep Singh, is a Founder & Chief Mentor of the Ventureheap Academy having 10+ years of experience in the Digital Marketing domain. His core area of practice is Search Algorithms which has given him an edge in analytical thinking with a unique perspective. He has worked as a digital marketing consultant with 300+ brands across 19 countries. He has a rich experience of writing in different areas related to marketing, technology & businesses.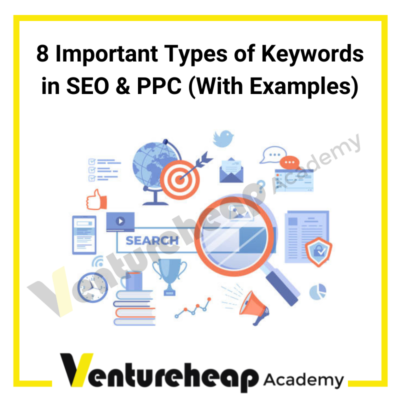 Wondering what type of keywords you must be using to boost your…