Top 7 Social Media Tips To Help Scale Your Business in 2021
Whenever a person starts a business, he desires to make it a brand but it's not an easy task. It takes a lot of time and effort. Making smart decisions right from the beginning such as selecting relevant social media platforms, can help grow your business at a faster pace.
For this, you can take the help of Social Media Marketing (SMM) to grow your business as it has become crucial nowadays in this competitive era.
What is Social Media Marketing?
Social media marketing (SMM) is a form of internet marketing that involves creating engaging content, sharing it on social media platforms to reach your branding and marketing goals. The aim is to attract the relevant audience and paid social media advertising through engaging posts be it text, images and videos etc.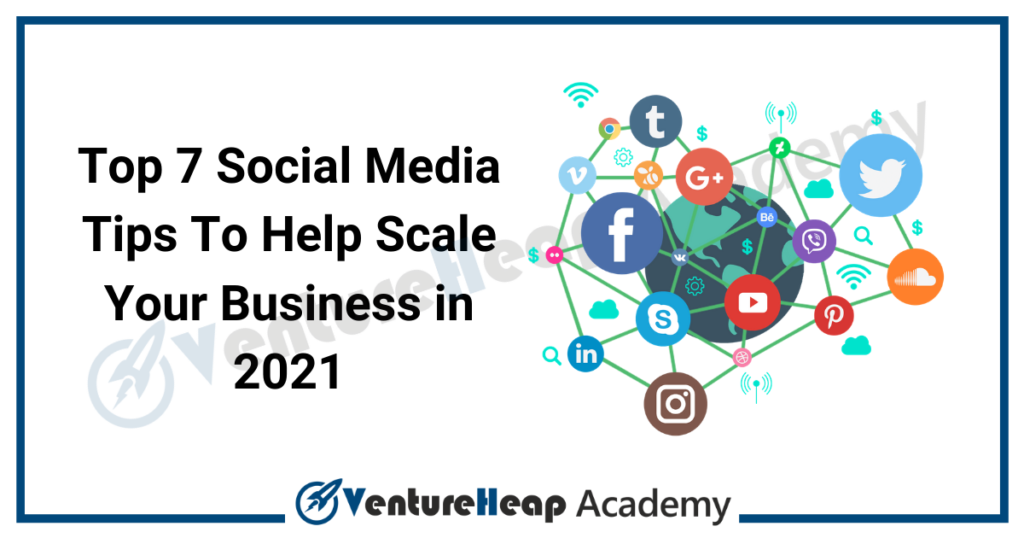 Here we will let you know the Top 7 Social Media Tips to Help Scale Your Business in 2021. Have a look at them:
Set Your Goals, Make A Plan And Work Accordingly:
First of all, get yourself out of the fantasy world and set some realistic goals. These goals can be quarterly or yearly. It will let you have enough time to be prepared for upcoming challenges. As you achieve your initial goals, it's time to decide the features and resources you will require for the next stage.
Also, you need a pre-planned set of actions to be successful in any field, the same applies to your business. You have to plan about your target audience, relevant social media platforms, clear and easy to understand messages to your audience and estimated target time to grow your business.
Focus on the Content:
Content is the king! You must have heard this if you are trying to be a brand online. Content plays a crucial role in the growth of your business. Make sure the content you post is unique, error-free, easy to understand and most importantly engaging. Do keyword research to find out the best keywords for your business.
Be Consistent:
Consistency is the key to success in any field. You need to be consistent when it comes to posting on social media also. Post relevant, valuable and interesting information regularly to attract and engage your ideal audience. Your content can include images, videos, text, how-to guides, infographics etc.
Become A Social Media Pro:
Social media is a great way to reach out to customers and prospects. Your potential customers are already interacting with brands via social media platforms such as Instagram, Facebook, Pinterest ,Twitter etc. In case you are not interacting with your audience directly on these platforms, you are missing out on great deals! Strong marketing on these platforms can let you achieve remarkable success by driving sales and leads and making your business a brand in this online world.
Track Your Competitors:
Planning a social media marketing strategy is crucial for businesses. If you want to top the leaderboard, you need to be prepared for exceptional competition. It is very important to track your competitors. For this, do competitive research to get new content ideas. Research on what your competitors are doing to make themselves a brand and get great ideas for your business also. Look for their strategies and style. You can find out valuable data for social media marketing and relevant keywords.
Share Curated Links :
As we know, using social media platforms is an exceptional way to advertise original and unique content for gaining fans and followers, but it is an opportunity for linking outside articles also. If you find that other sources have given valuable information that may be interesting for your target audience, don't hesitate to link to them. Linking and curating to outside sources help improve reliability and trust and you can even get some links in return.
Measure Your Success through Google Analytics:
It can be difficult to determine how effective your social media marketing strategies are if you don't track your data. You can go for Google Analytics as it is an amazing social media marketing tool. It will let you know which of your strategies are working and which one you should let go of.

So, these are the top 7 social media tips to help scale your business in 2021. Master them and see your business grow implacably.
Ashwdeep Singh, is a Founder & Chief Mentor of the VentureHeap Academy having 10+ years of experience in the Digital Marketing domain. His core area of practice is Search Algorithms which has given him an edge in analytical thinking with a unique perspective. He has worked as a digital marketing consultant with 300+ brands across 19 countries. He has a rich experience of writing in different areas related to marketing, technology & businesses.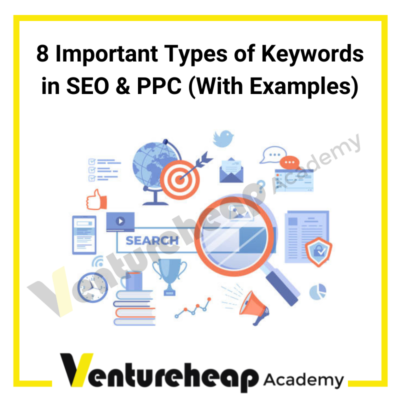 Wondering what type of keywords you must be using to boost your…