Do you want to learn the art & science of Website Development without learning any programming language? If yes, then WordPress Training in Jaipur can do wonders for you.
In this era of digitalization, we are bound with a lot of options around, which creates more confusions than solutions. One of the questions is how to create a website and manage it? Everyone needs the right platform. There are so many platforms available out there. So which is the best one? Well! The answer is here 'WordPress'. WordPress is a platform for millions of souls who are wandering to have their own website to express themselves or businesses.
A WordPress Course will help you by providing an ample amount of theoretical & practical knowledge as well as timely evaluation of your skills. You will be working upon the live project and at the end of this course, your WordPress website will be live for everyone on the Internet.
WordPress: A Powerful & Widely Used CMS
What is WordPress?
"WordPress is an excellent open-source Content Management System (CMS) and tool to build and develop a website without using coding or any kind of web designing skills."
WordPress is one of the best platforms for bloggers & website developers. It has got mesmerizing themes, edits and a user-friendly interface. The best part of WordPress is that it uses a drag and drop page builder thing which gives flexibility to the users to design freely, this will give a chance to an individual to explore their creative side without any restrictions.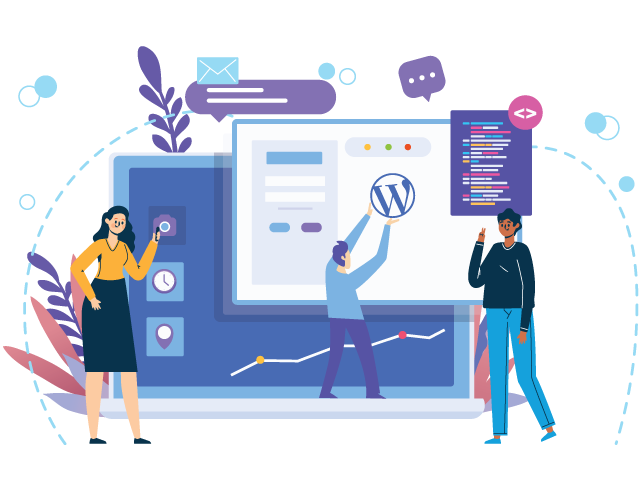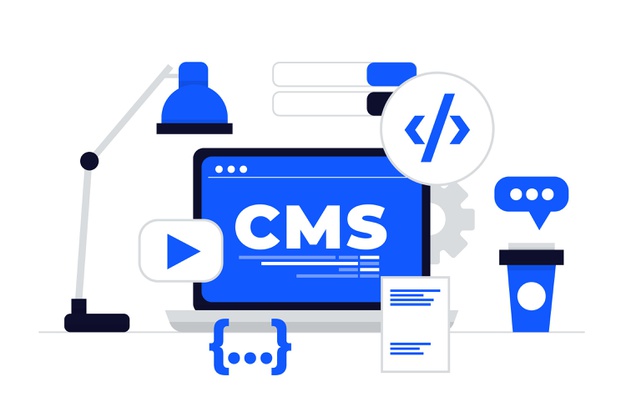 What is CMS?
"CMS (Content Management System) is a software that helps individuals to design & develop a website without requiring any specialized technical knowledge of programming languages."
In simple words, we can say that a CMS is a tool that enables you to design a website. It is very easy to create new web pages and blog posts using WordPress CMS. You don't need to work on servers to manage your media libraries. No coding skills are required to add new functionality to your business or e-commerce website, thanks to a big library of WordPress Plugins. Many pre-designed templates are available to choose from & design the layout of your blog & website.
If you are looking for WordPress training in Jaipur, then here is good news for you. You can choose VentureHeap academy in Jaipur which will help you get one step closer to your dream.
What Will You Learn in the WordPress Training Course?
This WordPress Training Course includes Website Development, Domain Hosting skills and Design Theories like design ratios, colours, font styles, user interaction etc. The WordPress Training Course has wide areas which help an individual to strengthen their skills. The overview of the course is listed down-
Components of a Website
Concepts of Domain Names & TLDs
Web Hosting Basics with cPanel & Filezilla
Explore WordPress Dashboard 
Publish First Blog Post & Web Page
Media Library Management
Managing Comments & Discussions
User Profiles & User Roles
Working with WordPress Themes 
Basic Structure of a WordPress Theme
How to choose the right WP Theme for Your Website?
Theme Installation & Configuration
Theme Customization
Web Page Designing with Editors 
WordPress Default Editor
Elementor Editor
Header Designing with Menu
Footer Designing with Widgets
Page Designing with any Editor Landing Page Creation with Forms
Concept of Blogging
Post Categorization
Tags for Connecting Posts
Blog Post Designing Concepts
Managing Sidebar with Widgets
Email Newsletter Subscription feature
Woocommerce for E-commerce 
Woocommerce Plugin Installation
Product Listing & Categorization
Adding New Functionality with Plugins 
How to find a Plugin for the required functionality
How to choose the right Plugin from many others
Plugins Management
Securing Your WordPress Site 
Common Security Issues
Regular Backup of Your Site
Get in Touch for Admission
Career After Completing WordPress Course in Jaipur
Knowledge has no boundaries so there are wide options in terms of career after completing WordPress Training from VentureHeap Academy. This course opens the door to a bright future.
After completing the WordPress Course in Jaipur, an individual can go for many options like: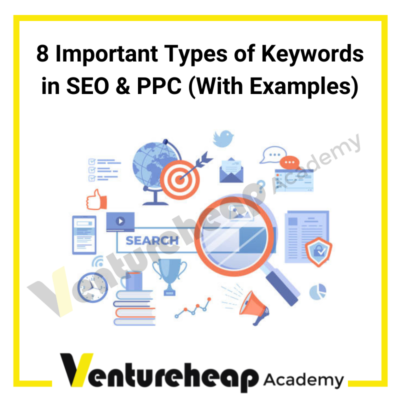 Wondering what type of keywords you must be using to boost your SEO and optimize your PPC campaigns? I have…
FAQs related to WordPress Training in Jaipur:
Below are the set of questions that hits the mind of students before choosing the Best WordPress Training Institute in Jaipur.
Q. Who can do this course?
Anyone who is keen to learn, create and explore ideas about website development. The best part about this course is, one doesn't need any specific skills or certificate before enrolling in this course.
Q. What are the technical skills that are needed before joining this course?
Ans. There is no specific skill needed. Yet, basic computer knowledge will help an individual to understand things more easily and quickly. It isn't an eligibility criterion; it is more of a skill that will help to get through the course more easily. Even if an individual has no idea about computers can join the course as eventually, the course will move ahead, all the basic things will be taken into consideration.
Q. Does this WordPress Training enrolment require any entrance exam?
No, there is no entrance exam as such to get enrolled in this WordPress Course. So, don't stress about it at all.
If you have any other query regarding the WordPress Training in Jaipur, kindly feel free to contact us. We are happy to respond to all your queries.