Why VentureHeap Academy is The Best Digital Marketing Institute in Jaipur?
VentureHeap Academy was founded in 2018 as an extension of  VentureHeap Digital Services Private Limited. We started with delivering a Technical Summer Training program across Rajasthan & Punjab.
After a successful stint, we launched a full-fledged 4 months long Digital Marketing Course in Jaipur. The course achieved tremendous success, thereby making VentureHeap Academy a leading Digital Marketing Training Institute of Jaipur, Rajasthan.
In 2019, VHA started 1 year-long Digital Marketing Mastery Course for school pass-out students to empower skill-based education in India. The course has shaped the career of many students and holding on to our legacy of being forward thinkers & qualified educators.
Due to the pandemic of COVID-19, we started delivering an Online Digital Marketing Course in 2020 so that our trainees can learn from home. It denotes our commitment to nation-building with skill-based education in every situation.
Apart from building competency in regular job seekers and early-stage professionals, we have a knack for training Corporates & professionals including Business Owners and CXOs.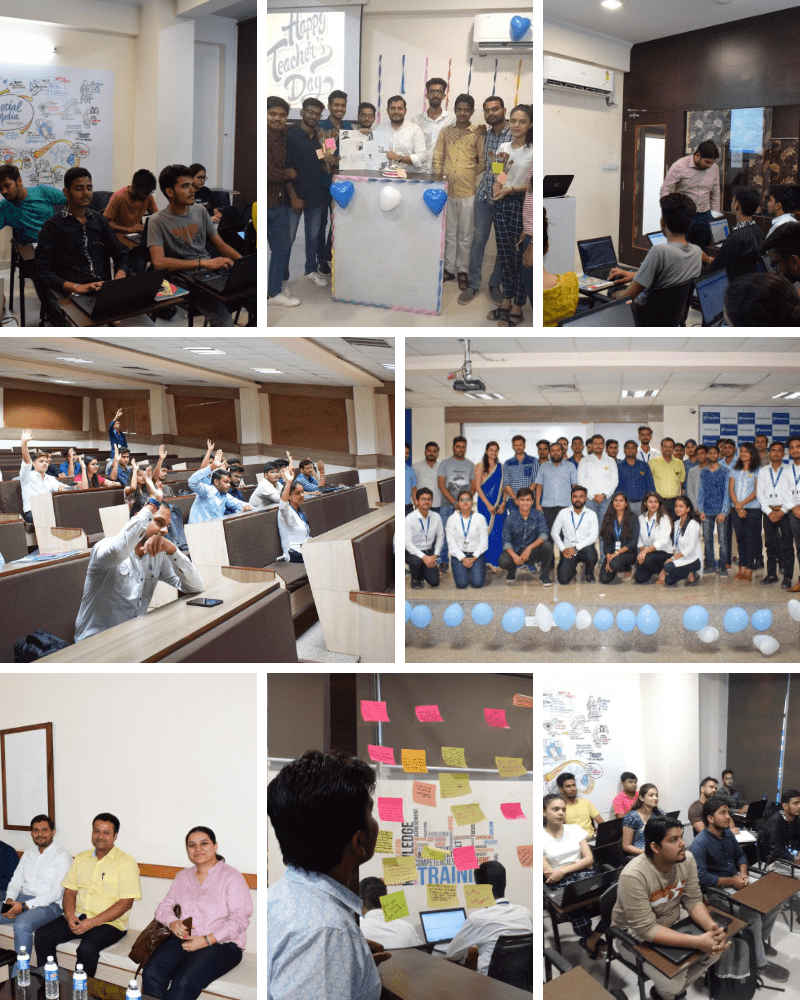 "Ashwdeep Shekhawat is a go-getter. He is a thorough professional in the sphere of Digital Marketing and Web Technologies. He is a very enthusiastic and committed individual who has a very strong resolve towards completing his work and is driven to perform. I have observed his positive attitude and fine manners. He is a hardworking young gentleman who takes pride in his work. He has an eye for details and can help to point out minute things which might go unnoticed by most of people but does help in a longer run. He is always good to be around, a very nice person hang out and have a meaningful conversation with."
Student Reviews - Digital Marketing Institute in Jaipur
See what our trainees are saying about VentureHeap - the Digital Marketing Institute in Jaipur. As they are trained by Google Certified Digital Marketing Trainers with 10+ years of experience. Our positive reviews from hundreds of students make us a pioneer Digital Marketing Academy.