Why Choose VentureHeap Academy for Digital Marketing Training in Jaipur?
We are a leading Digital Marketing Institute offering Digital Marketing Training in Jaipur with our Fullstack Digital Marketing Courses & Specialization programs. Our training programs have shaped the careers of thousands of trainees. Here are the reasons to choose us for your digital marketing career coaching:
Testimonials
With our digital marketing courses, you will learn all aspects of internet marketing with a practical approach to your live project. We trained thousands of students so far with a 96% success ratio. Many students are now running their business & many are working in leading companies as digital marketer. Our Digital Marketing Courses has received an average rating of 4.9 stars out of 5 stars from our hundreds of trainees.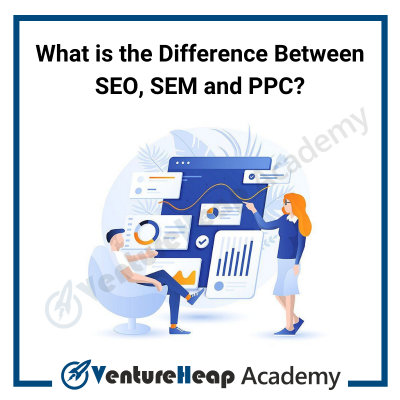 In digital marketing, SEO, SEM, and PPC are the key terms that sound similar but are very different from each…