Digital Marketing Course After 12th
Digital Marketing – A Fast-Growing Career Option
Have you just completed your schooling and worried about what to do next? Choosing a digital marketing course after 12th would be a smart decision to make.
The journey after schooling has never been easy for anyone. The mind flickers between different things at the same time. Yes, there are common options that most people choose but do you wish to do something unique and different from others? If yes, then digital marketing is the answer.
If we talk about some years ago when the internet wasn't there, the decision of choosing the right course was more difficult. But nowadays the Internet has made our life easy and you can search for different courses. One of the smartest options is to choose a digital marketing course.
Digital Marketing is a booming industry not just in India but around the globe. Today most of the things are done online, so the demand for digital marketers is increasing rapidly. During this pandemic situation, everyone is looking for an industry that has outstanding career growth as well as safety.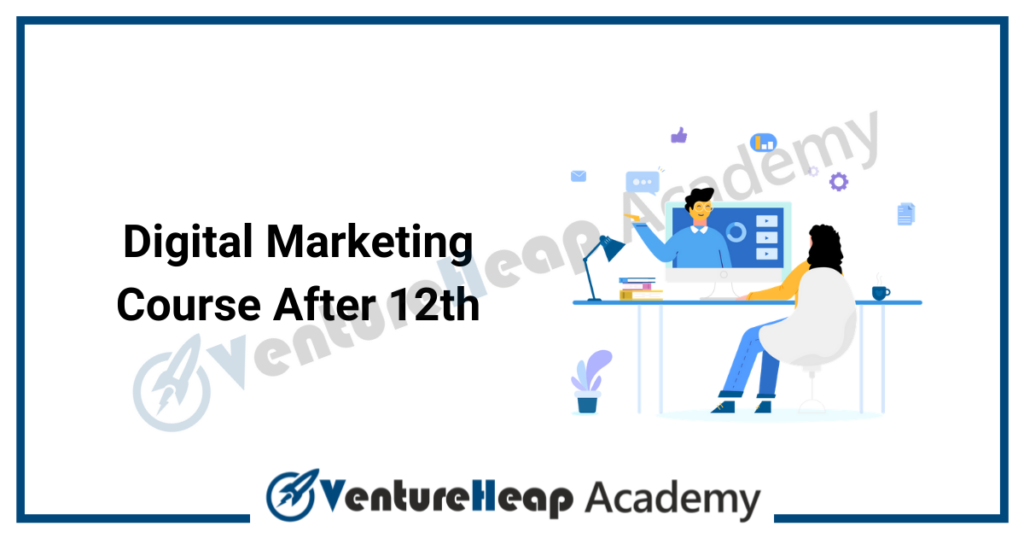 What is Digital Marketing?
Digital marketing is a set of techniques used to attract traffic through various online and digital platforms. How exactly is it done? Well! There are many ways with which one can give a start. For instance, if you like writing and expressing your thoughts on a regular basis, you can start your own blog using online marketing tactics. There are various successful online platforms that have bloomed over the years such as BuzzFeed, Flipkart, Amazon, Meesho etc. Relevant ideas, efforts, hard work and patience can take online marketing to a next level.
If you wish to be your own boss then digital marketing is best suited for you. It applies to different talents/ fields. You can show any talent you have like motivational talks, singing, painting, dancing by creating your own YouTube channel and showcase your talent. Instagram, Facebook are other ways to do the same. The right way of attracting an audience will make you grow easily on such platforms which are done by digital marketing tactics.
If you google it, you will find successful celebs who started their career on YouTube, Instagram and are doing amazing in their lives. Every successful story begins with an idea of doing something unique.
What does a Digital Marketing Course Include in it?
A digital marketing Course consists of different skill sets. Let's have a look at them:
Search Engine Optimization (SEO)
Social Media Marketing (SMM)
Email Marketing
Search Engine Marketing (SEM)
Content Marketing
Web Analytics
Youtube Marketing
Affiliate Marketing and many more.
Eligibility To Do Digital Marketing Course
Candidate must have passed 12th class. (Some specific courses may demand minimum percentage in 12th class)
Basic computer knowledge (optional)
Available Courses In Digital Marketing After 12th
You can choose any course from different courses in digital marketing:
Diploma in Digital Marketing
BBA in Digital Marketing
BA(Hons) in Digital Marketing
B.Sc in Digital Marketing
Classroom Digital Marketing Course in Jaipur
Online Digital Marketing Course
Perks Of Choosing Digital Marketing Course
So far we have discussed various reasons why digital marketing is an amazing career option that one must opt for. Below are various reasons listed to make it more clear.
No Difficult Entrance Exams and Competition
There is not such a difficult entrance exam that one has to go through to get admission in a digital marketing course. All you need to do is, choose a digital marketing course.

With this, basic computer knowledge is helpful in understanding the techniques. So make sure you have basic knowledge of computers before enrolling. It will make the course easy to understand and remember.
Short Duration
Unlike other courses, digital marketing is not a time-consuming course which makes it so astonishing.
A digital marketing course will take 3 to 12 months in duration after 12th depending on the course you choose. A short term course gives you the enthusiasm to start your career very soon and it will also help you to save the previous years which most courses take. By choosing digital marketing, you will start your career very soon. And the sooner you start, the sooner you will hold good knowledge and position in the market.
Many streams take many years to provide basic knowledge of the field. The career start takes a lot of time like almost 3-5 years. For example, by the time, one will graduate with an engineering/doctor degree, one in the digital marketing field will be a mid-level executive with at least 3 years of experience. You will become professional in your domain; you won't end up as a fresher for years like other degrees.
So, if you want to go for a short and fast-growing field, you must choose digital marketing.
Affordable
Digital marketing is not only a short duration and fast-growing course, it is cost-effective as well.
As we know many streams require a lot of money. And not everyone can afford it. And this makes them take loans, which take years to repay with interest. This will create a financial burden and stress on the individual and family for the long term.

Whereas, digital marketing courses are so cost-effective and affordable for everyone. There is no need for loans, therefore one can study without stress by enjoying the course.
Great Way To Upgrade Your Skills
If you have already enrolled in a full-time course, you can still do a digital marketing course side by side. If you are working full time and have no time to invest in full-time courses, then also digital marketing is a good option for you. It can be done side by side which means you won't have to worry about quitting your job. Don't forget, enhancing our knowledge is always a bliss.
Immense Scope
The need for digital marketers is increasing day by day. So, there are ample opportunities to look forward to in the field of digital marketing.
The best part is, you will contribute to one of the most needed and blooming industries of India for a better tomorrow. Aren't you proud of yourself already? Just imagine knowing about all this can give you this much vision, living it will be a dream come true.
It can Turn You into An Entrepreneur
Working for someone else is a choice, need and maybe happiness in some cases. But being your own boss is a blessing. You will get the chance to explore your vision and ideas. You never know this will take you to the path of having your own big company where you will be a leader.

Owning something of your own is a great feeling. This way you will also inspire many people to explore their dreams as you did.
Career Options After Doing A Digital Marketing Course
You can choose from different career options after doing a digital marketing course. Have a look at different choices:
SEO Executive
Social Media Manager
PPC Search Manager
Email Marketer
Content Writer
Market Research Analyst
Entrepreneur
Freelancer
So overall, digital marketing is a cost-effective, short duration and beneficial course one can choose. It is a really smart decision to enrol yourself in a digital marketing course. It opens the door to a variety of career options in front of you.
Ashwdeep Singh, is a Founder & Chief Mentor of the VentureHeap Academy having 10+ years of experience in the Digital Marketing domain. His core area of practice is Search Algorithms which has given him an edge in analytical thinking with a unique perspective. He has worked as a digital marketing consultant with 300+ brands across 19 countries. He has a rich experience of writing in different areas related to marketing, technology & businesses.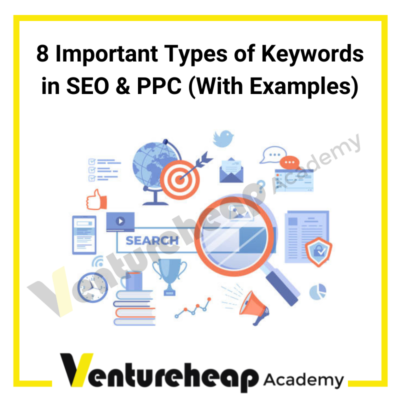 Wondering what type of keywords you must be using to boost your…