Why every BBA/MBA student must learn digital marketing?
Digital marketing has shown its importance over time. The golden era had a bookish education system which was the only scope of learning. But with time flying towards technology, the market occupies with innovative methods and updated technology. This proves a recondition that every niche is essential and we must stay on track to match the world's pace.
With online trends, people strive to look for more ingenious ways to implement their learned knowledge. With the new implements coming our way, digital marketing has added life to BBA/MBA courses. This advanced learning has been to such a level that contemporary time can also be characterized as digital time.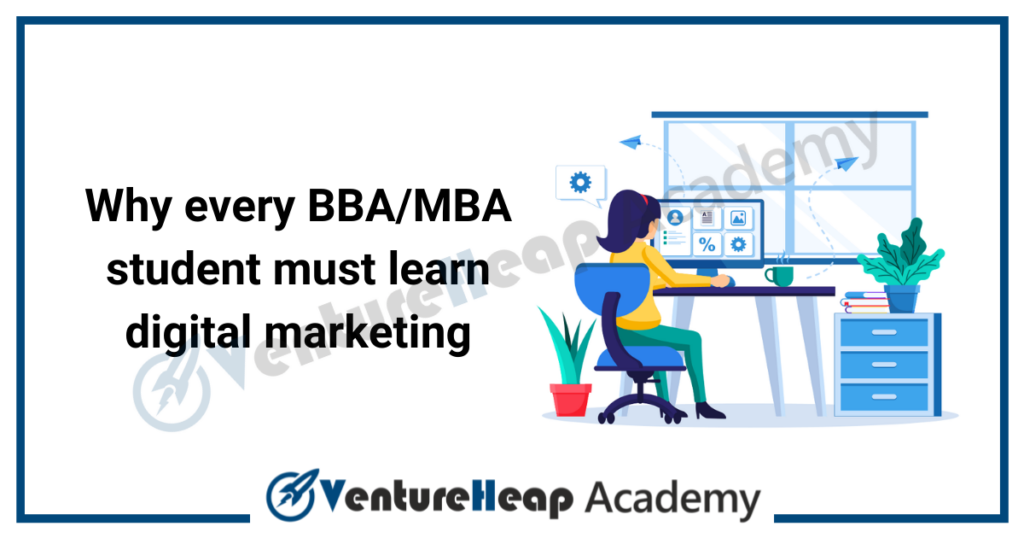 Digital Marketing holds incredible future possibilities for study growth who have graduated with an MBA or a BBA degree and are stowing up positions in different firms. Below is the list of important notes which briefs about digital marketing for MBA/BBA.
Market Competition – The requirement for skilled individuals is increasing. The companies are hunting for such high-valued employees to embark on their journey. Hence, this additional skill is a huge benefit for those who strive for career growth.
High Payscale – With such learning certifications, the pay scale of an employer is beyond the expectations. This add-on benefit will help you with a good income flow. Hence, the credit for your hard work is learning this concept.
Job Vacancies – Who would wish to miss the golden opportunity of hiring an expert to their firm? These additional courses or knowing about digital marketing will open doors for good job opportunities from top companies. Hence, it is a benefit for you to include this niche.
Business ventures – You can either set up your online business after your graduation or post graduation, or you can take up the job of expert by advancing the locales. You can likewise begin a blog and procure benefits through promotion.
By gaining digital marketing knowledge alongside the MBA or BBA degree one can likewise enhance their abilities into a fruitful business thought.
Future Predictions – This will help you be an expert shortly as the digital world grows. The digital world has never stopped its pace even during the pandemic. This will allow you to stay ahead of the troop by all means. Hence, adding this niche study to your bachelor's and master's will give you huge benefits in terms of name and fame.
To conclude –
Digital marketing has bags of benefits that help you grow in a better prospect. I hope this article has given good light in explaining to you the positive consequences of learning digital marketing. Study the market growth in detail to understand better. Know the current happenings and discuss with your fellow mates which benefit you to the larger extent.
Marketing being an individual world of learning and implementation, trying your hands in learning this mandate course will spark your life.
Ashwdeep Singh, is a Founder & Chief Mentor of the VentureHeap Academy having 10+ years of experience in the Digital Marketing domain. His core area of practice is Search Algorithms which has given him an edge in analytical thinking with a unique perspective. He has worked as a digital marketing consultant with 300+ brands across 19 countries. He has a rich experience of writing in different areas related to marketing, technology & businesses.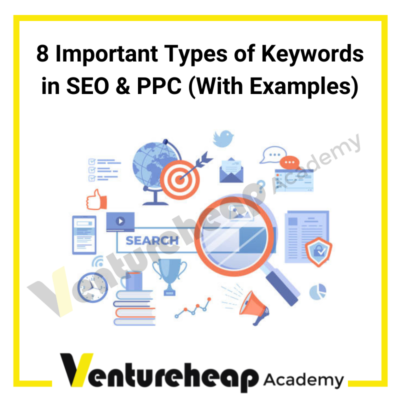 Wondering what type of keywords you must be using to boost your…