What is Digital Marketing? – A Definitive Guide
Marketing has always been about reaching and connecting with the right audience at the right time with the right message. In this digital era, you need to connect with them where they are already spending most of the time, that is the Internet for sure.
What is Digital Marketing?
Digital Marketing is an act of enabling sales of products or services through online channels such as Search Engines, Social Networks, Emails, Websites, Mobile Applications or any other online channel.
In simple words, digital marketing is a type of marketing that involves the Internet as a primary channel to promote or sell any products or services.
You may also hear various other similar terms such as Internet Marketing, Online Marketing, Web Marketing etc., these all are the synonyms of Digital Marketing.
Let's deep dive into the meaning of Digital Marketing. To understand this you need to understand both the terms separately – the Digital and the Marketing term.
Word Digital came from the Science & Engineering background. Anyone who belongs to a Science education background knows that there are two types of signals – Digital and Analog. And most of the electronic integrated circuits communicate using digital signals only, they use finite binary values such as 0 and 1.
Another term, Marketing belongs to Commerce & Management studies. It is a business activity which is performed to increase sales or to promote any product or service. Different authors have different definitions of marketing, but all must agree that marketing is used to enable sales.
After combining both the terms we may state that – "Digital Marketing is a method of selling and promoting products or services using digital devices".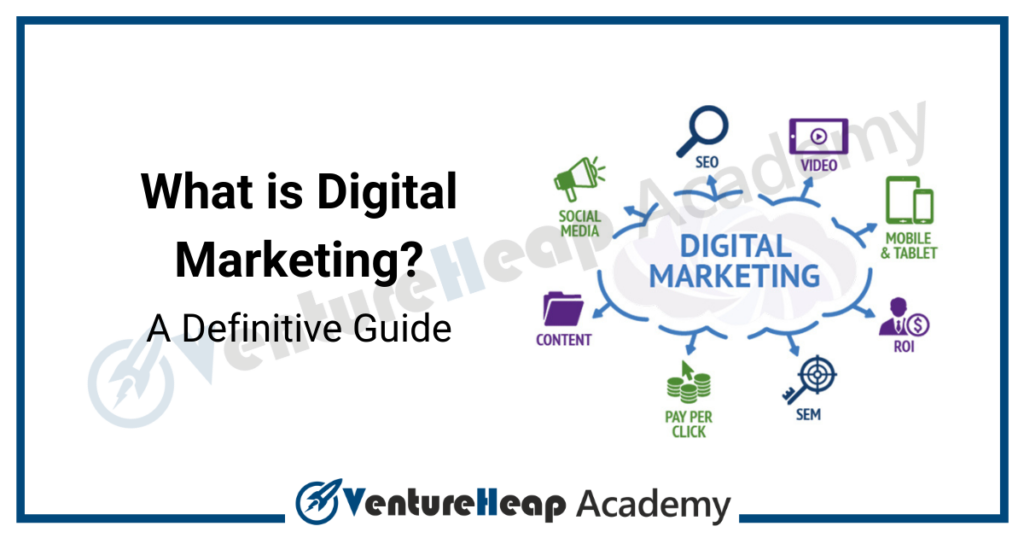 Why Digital Marketing is Important?
Digital Marketing can solve a lot of challenges of traditional marketing. Some of the core features and benefits of digital marketing are mentioned below:
Thanks to the affordable Internet and Mobile technology that digital marketing has now wider reach in comparison to other traditional marketing channels like Print Media, Radio or Television. People are spending more time on Social Networking sites than ever before. They are consuming maximum of the video content on Youtube and Facebook. Internet content has become the first choice of the people.
You can perform exact targeting ad campaigns only to the audience most likely to purchase your product or service. Digital marketing is more cost-effective than traditional marketing because of better targeting. Now you can target based upon demographics, gender, interests, behaviour etc.
Digital marketing campaigns are editable in nature while traditional marketing campaigns are not. Means with digital marketing, you can easily edit any content of your Ad, modify your targeting at any point of the time. This approach also saves a lot of money as you can change the campaign in real time if it's not working as expected.
Analytics enables you to measure the performance of your campaigns. With digital marketing you can see the exact number of people who visited your website and many other metrics such as traffic source, bounce rate, sessions, time spent on the website. Even you can easily analyze the ROI (return on investment).
These are the few reasons why digital marketing is important for your business and how digital marketing is different from the traditional marketing.
Types of Digital Marketing
Here is a quick overview of the most popular digital marketing channels:
Search Engine Optimization (SEO): This is a type of inbound marketing where you optimize your website to rank higher on Search Engines like Google, Bing, Yahoo etc. By getting a better rank on search engine results pages, you can increase organic website traffic which can further lead to increase in business sales. There are various approaches to SEO such as – Onpage SEO, Offpage SEO, Technical SEO,  Local SEO, Voice SEO etc.

Social Media Marketing (SMM): This is a process of promoting your brand on various social networking sites such as Facebook, Instagram, Twitter, LinkedIn etc. The ultimate goal is to spread brand awareness, drive traffic to your website and lead generation for your business. There are a few important metrics related to social media marketing like Reach, Engagement, Impressions and Applause rate.

Online Advertising: This is a paid medium of marketing where advertiser pays to a platform to promote or sell a product or service. There are various digital platforms which offer Online Advertising, most popular platforms are Google, Facebook & Amazon. Online Advertising is a type of outbound marketing where an advertiser is trying to reach to the audience to fulfill any particular goal. Goals are majorly divided into three segments – Awareness, Consideration and Conversion.

Email Marketing: Emails are the traditional way of communication with the audience.  It can be used to share newsletters, promote content, events, discount offers and even to increase website traffic. Email marketing is one of the best forms of marketing you can use to engage your audience and even to delight them.  Common email campaign examples are – blog newsletter subscription, customer signup/welcome emails, follow-up emails, holiday wishes emails, promotional discount emails, customer nurturing emails etc. 

Ashwdeep Singh, is a Founder & Chief Mentor of the Ventureheap Academy having 10+ years of experience in the Digital Marketing domain. His core area of practice is Search Algorithms which has given him an edge in analytical thinking with a unique perspective. He has worked as a digital marketing consultant with 300+ brands across 19 countries. He has a rich experience of writing in different areas related to marketing, technology & businesses.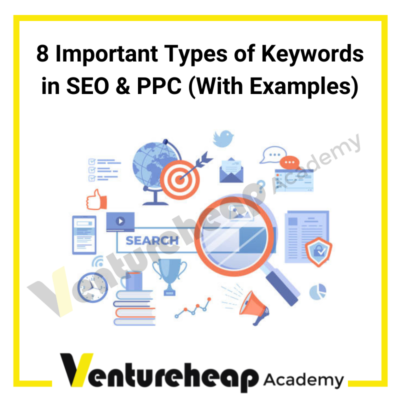 Wondering what type of keywords you must be using to boost your…