How to Become an SEO Expert (10 Essential Steps)
Search Engine Optimization (SEO) is one of the best career options today because of numerous reasons. It is an in-demand skill, the most crucial part of a digital marketing strategy, a field witnessing seamless growth, can be managed remotely, and helps in making good money.
If you are someone who wants to become an SEO expert, you need to invest your time, commitment, and learn it practically. Reading some blogs online and watching YouTube videos about SEO won't make you an expert in this field. You can compare SEO to cricket. Like you can't become a cricketer without practising and putting in your hard work, the same goes with search engine optimization. It needs consistent practice and dedication.
In this article, you will find the guidance to become an SEO expert.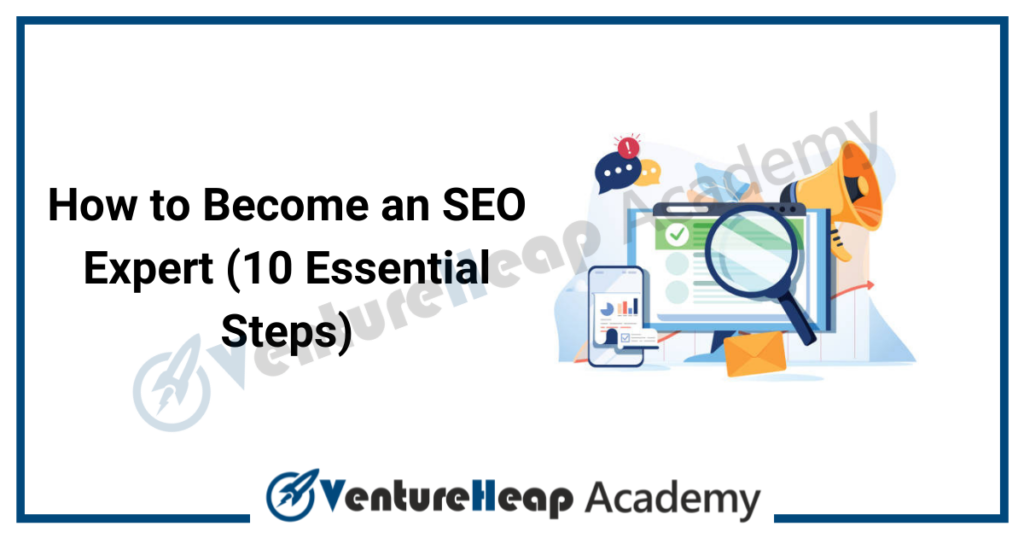 Steps to Becoming an SEO Specialist
Start with the basics: The first step to gain expertise in this field is to understand and learn the fundamentals of search engine optimization. Start with understanding how search engines work, how the audience interacts with search engines, what is the criteria of Google to rank websites, and what you can do to optimize content.
You should also learn about the tools and techniques required for improving website ranking, such as keyword research tools, traffic analysis tools, on-page and off-page SEO, etc.
Start doing it: Once you have learned the SEO basics, it is time to implement your learnings. This is where you start your practice. You can build your own website or blog and try to optimize it for higher rankings on Google.
When you will do it, you can simultaneously explore more things, such as meta tags, role of quality content and how to optimize it, HTML, etc.
Use Google Search Console & Google Analytics: Google Search Console and Google Analytics are the most important SEO tools. Google Analytics is useful for measuring the website traffic, key metrics, and reporting.
Whereas, Search Console shows you what's working for you, what's not right, so that you can optimize your website. For example, you can see which keywords are driving traffic to your site, whether your website is mobile-friendly, errors, impressions on search engine results pages (SERPs) and clicks, sitemap, etc.
Read Regularly: As mentioned above, SEO needs commitment. For this, you must read about SEO tricks, practices, tips, latest updates, and other things on a daily basis. There are several SEO blogs and websites available today where you can read everything for free. Reading daily helps you learn the things you don't know yet, plus keeps you updated about latest changes in the search engine algorithms.
Learn On-page & Off-page SEO: On-page and off-page SEO are the two main types of SEO which you must learn. In on-page SEO, you put the efforts on your own website. In contrast, off-page SEO is about creating backlinks and listing your website on other websites and blogs.
In on-page SEO, you do the keyword research, use relevant keywords in your content, optimize images, use meta tags, and other things that matter. Whereas, in off-page, you build backlinks to your website from authority blogs and sites in your niche.
Understand & Work on Ranking Factors: Learn about the top ranking factors in both on-page and off-page SEO and work on these factors. There are several things that are no longer a ranking factor, such as blog commenting. You must avoid such tricks and invest your time and energy on things that really matter in search engine optimization.
Learn Technical SEO: Technical SEO involves the technical aspects like website speed, mobile usability, multi-browser compatibility, structured data, etc. These are important mechanisms that impact the website ranking.
Once you have learned about quality content, keywords, and common ranking factors, jump to the technical SEO part. You will need to compete with thousands of websites. Without working on the tech part, you can't outrank many competitors.
Join Relevant Groups on Social Media: Facebook and LinkedIn have several great groups related to SEO. You can join those groups and gain benefits. The network of native people will definitely help you to learn new tricks not only for search engine optimization, but also for content marketing, social media, and other key aspects of digital marketing.
Enrol in SEO Course: The best option for you to learn SEO is to enrol yourself in a good course. There are several free and premium courses that can help you to pave the path to becoming an SEO expert.
Ensure that you choose the best SEO course online or offline for finding reliable resources and learning path.
Keep Learning: There is no limit to learning when it comes to SEO. It is because the trends keep changing and the same strategy doesn't work for every industry. As you work on more projects, you will find new tactics and gain experience. As you move ahead, you can grow your skillset by learning content marketing, search engine marketing, copywriting, and other skills in digital marketing. This opens more ways for you to new opportunities.
You will make mistakes, which is okay. The considerable thing is to learn from your mistakes and make your work more effective.
Wrapping up:
By becoming an SEO specialist or expert, you can play a big role in optimizing the rankings of your own website, client's website, or the organization for which you work for. You can revolutionize the presence of a company that didn't know SEO can do wonders. All you need is to follow the right path as mentioned above. Always remember to be patient, dedicated, and keep the hunger to learn.
Ashwdeep Singh, is a Founder & Chief Mentor of the VentureHeap Academy having 10+ years of experience in the Digital Marketing domain. His core area of practice is Search Algorithms which has given him an edge in analytical thinking with a unique perspective. He has worked as a digital marketing consultant with 300+ brands across 19 countries. He has a rich experience of writing in different areas related to marketing, technology & businesses.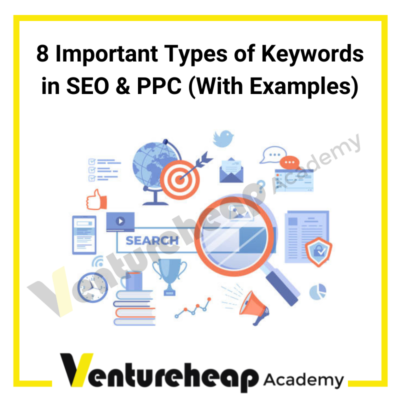 Wondering what type of keywords you must be using to boost your…