Top 8 Free Digital Marketing Courses with Certificate in 2022
Looking for free digital marketing courses with certificate? We have covered the best courses for you.
Digital marketing is undoubtedly one of the most demanded skills today. More than half of the population of the world is using smartphones and the internet. It makes sense for every business to shift to the digital world and reach its potential audience. That's what has increased the demand for skilled digital marketers.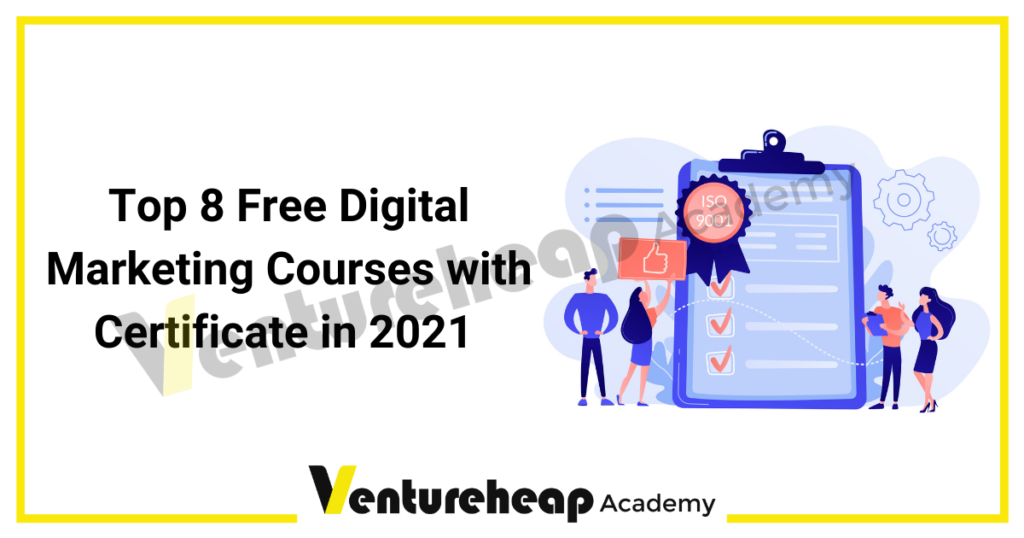 If you are keen to learn digital marketing without investing your money into it, then there are some free digital marketing courses online by industry experts like Google, HubSpot, and more. 
Free Online Courses to Learn Digital Marketing
Below, you will find the best digital marketing courses free. With some, you will get the certificate as well. However, the certificate should not be your only motive. These are some great resources that will help you acquire new skills. 
Fundamentals of Digital Marketing Course by Google
This is the best digital marketing course meant for beginners. You will learn the basics of the field, like building an online presence, marketing it, understanding customer behaviour, search engine algorithm, how search engines work, paid search, SEO, Google Search Console, and more. The course covers 26 modules through video tutorials and practice tests. At the end of course completion, you get the certificate from Google. 
Digital Marketing Course by HubSpot
This is one of the best digital marketing courses for free with certification. HubSpot is a leading name in marketing and this course is surely valuable for marketing managers for upgrading their skills, content marketers, and students who want to start with the basics. 
HubSpot's free digital marketing course can be covered within 4 to 5 hours. It has 36 videos and 11 quizzes to help you learn how to optimize websites for search engines, and create paid and unpaid strategies to grow following, and reach the target audience. 
Digital Marketing Strategy Course by edX
This is a comprehensive course that can be covered within 8 weeks if you put 4 to 6 hours of learning effort every week. The course teaches the ways to create a digital marketing strategy for a business, how to identify opportunities on the internet, how to create a user persona, and applying the skills to outperform the competitors.
It also shows case studies to understand things practically. The free course doesn't include the certification, but it is a great source of learning. If you want the certificate, you need to opt for their professional course, a paid option. 
Digital Media and Marketing Strategies Course by Illinois
This course by Illinois is available through Coursera at no cost. It covers several aspects of digital marketing, social media, content marketing, search engine marketing, and brand communication. Meant for beginners, you can complete the course within 18 hours. 
With the online digital marketing course by Illinois, you will learn to develop a purposeful content strategy, social media strategy with paid and unpaid ways, influencer marketing campaigns, finding and managing digital marketing risks, etc. 
Free Digital Marketing Basics Course on Udemy
Another free digital marketing course for beginners, Udemy's this course covers over 22 topics in nearly 6 hours of video content. You will learn the basics of digital marketing, various modules of digital marketing (SEO, SEM, SMM, email marketing, affiliate marketing, blogging, etc.), and some practical techniques to implement. The certificate comes at a cost, but all the video content is available for free. 
Introduction to Digital Marketing Course by Great Learning
Great Learning has done a good job with this free digital marketing course with certificate. This is a short online course with around two hours of video content covering digital marketing, content marketing, SEO, SEM, PPC, social media marketing, affiliate marketing, and automated marketing. The course is meant for beginners in digital marketing. 
WordStream is a leading name in the field of digital marketing. They have been offering in-depth guides related to various topics in digital marketing for several years now. WordStream is now offering free PPC courses to master the skills of pay-per-click advertising. There are three different PPC courses– for beginners (PPC 101), for intermediate level (PPC 102), and for experienced marketers (Advanced PPC). You can go with the one according to your experience. 
Free SEO Certification Course by HubSpot
Want to learn search engine optimization (SEO) and get the certificate? Then a free SEO course is the right one for you. It covers several modules of SEO, starting from the basics, on-page SEO, technical SEO, link building, website optimization, and SEO reporting. 
There are 24 videos in the course, which completes in nearly two and half hours. You get the certificate after course completion. 
Wrapping Up:
With these valuable digital marketing courses for free, you can learn essential skills and improve existing skills. Moreover, certificates add value to your resume and help you find better job opportunities. You shouldn't miss these online courses by industry experts. 
Which free digital marketing courses with certificate will be the first one on your list of learning?
Ashwdeep Singh, is a Founder & Chief Mentor of the Ventureheap Academy having 10+ years of experience in the Digital Marketing domain. His core area of practice is Search Algorithms which has given him an edge in analytical thinking with a unique perspective. He has worked as a digital marketing consultant with 300+ brands across 19 countries. He has a rich experience of writing in different areas related to marketing, technology & businesses.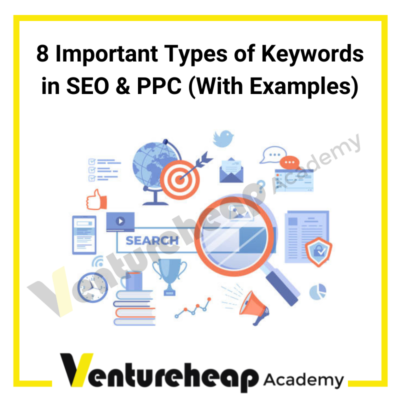 Wondering what type of keywords you must be using to boost your…